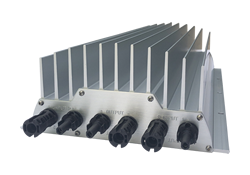 V750-32
NEW – built for flexibility when upgrading 750-volt systems, the 750-32 series optimizer supports parallel string input capabilities, enhanced inverter interop, and more.
Output power range: 13.4 - 21.2 kW
Output currents: 32, 30, 28, 25, 24 A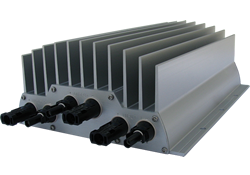 V750-20
NEW – For repowering and revamping existing 750-volt systems that have higher power legacy modules.
Output power range: 9.1 - 13.0 kW
Output currents: 20, 16 A
V750-13.5
Our original optimizer designed to upgrade 750-volt PV systems, this model is often the best fit with lower power legacy modules.
Output power range: 6.6 - 8.7 kW
Output currents: 13.5, 12.8, 12.0 A